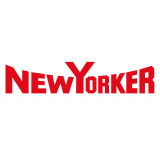 <![CDATA[>
New Yorker and the International Erasmus Exchange Student Network have one thing in common: the young people who are the focus of their activities – you! 
As a partner to the network, we assist with projects aimed at providing you with knowledge and skills within an international company. In the future, there are plans to offer student projects and social events that you can take part in.
The partnership has begun with the introduction of an exclusive New Yorker Discount Card, which gives you, as members of the network, a one-off discount of 20% on your purchase in any of our stores.
We are an international fashion company with over 960 branches in 38 countries. Our stores offer trendy young fashion, denim, sportswear and streetwear, as well as accessories and underwear. Our product range includes our own brands Amisu, Smog, Fishbone and Censored, with the collections changing to suit the latest international fashion trends every season. You can find more information on our clothing and company on our official website www.newyorker.eu.
<!]]>